EK-Supremacy AX
Un waterblock di fascia alta per la CPU che porta eccellenti prestazioni e sex-appeal! Il EK-Supremacy AX è fornito di un faceplate nero in alluminio spazzolato che da al waterblock un apparenza minimalista che si abbina a qualsiasi hardware. E' un waterblock universale per tutte le CPU sul mercato, sia Intel che AMD. Un meccanismo di montaggio semplice che non richiede alcun strumento aggiuntivo. Pasta termica EK-TIM Ectotherm compresa col waterblock.
Liquid cooling standard G1/4" ports
Brushed aluminum coldplate
Pre-assembled mounting mechanism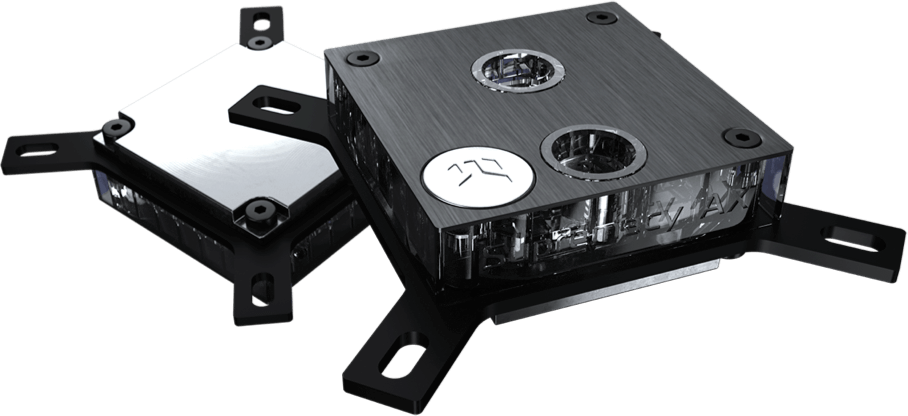 EK-AC Geforce GTX Pascal
The EK-AC Titan X Pascal is a full-cover water block designed and developed in cooperation with NVIDIA®. It fits several high-end NVIDIA® GeForce® graphics cards. This water block directly cools the GPU, RAM as well as VRM (voltage regulation module) as water flows directly over these critical areas, thus allowing the graphics card to reach higher boost frequencies. The loud stock fan gets to be replaced by a slim-line minimalistic water block that will not only make your PC look better, but also make the graphics card perform better. Finally you will be able to enjoy your favourite games in silence. This water block also comes with a sleek matte black backplate.
EK-ACR SPC-60 PWM
Il cuore del kit è la EK-ACR SPC-60 PWM, una combo pompa-serbatoio. Questa serie di pompe PWM SPC offrono prestazioni idrauliche di alto livello e "full speed control" per operazioni silenziose. Prestazioni complete "on demand" o funzionamento completamente silenzioso in idle, i due punti principale nel raffreddamento a liquido.
Front-facing G1/4" ports for easy tube routing
UNI Pump Bracket included for versatile mounting options
Single 4-pin PWM cable to reduce cable clutter
Vibration canceling mounting points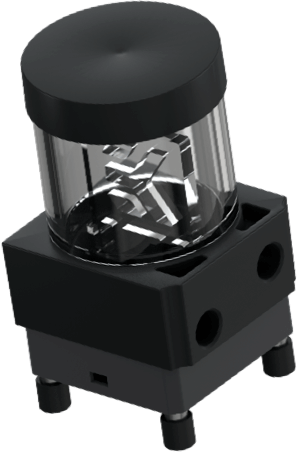 EK-Vardar 120
La ventola EK-Vardar inclusa è una ventola ad alta pressione statica di livello industriale, pensata e costruita per essere semplicemente la migliore scelta per uso su radiatori di sistemi di raffredamento a liquido in qualsiasi configurazione, che sia push, pull o push-pull grazie alle incredibili e inimitabli performance che queste ventole garantiscono. Unito al radiatore AluStream, sono la scelta perfetta per il watercooling.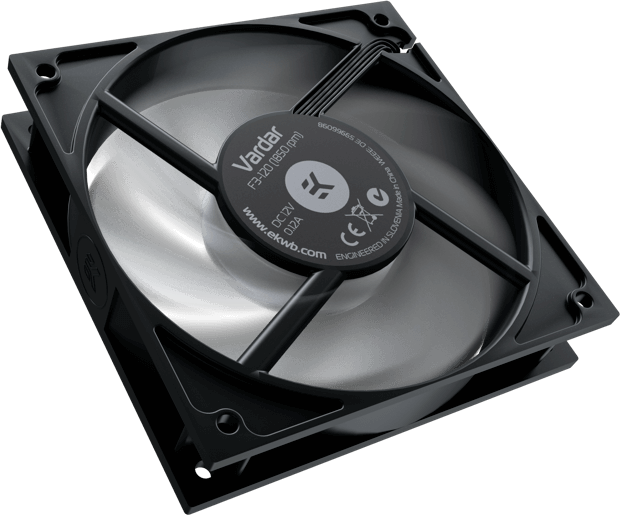 EK-AluStream SE 240
Questo kit prende il nome dal radiatore EK-AluStream SE 120 incluso. Offre eccellenti presazioni di raffreddamento per il suo ridotto spessore di appena 27.5mm. Alta densità di alette con un profilo sottile fotnisce una grande superficie di raffreddamento, mentre il radiatore mantiene la sua grande compatibilità con una vasta lista di case sul mercato. Il radiatore EK-AluStream 240 è ottimizzato per la massima dissipazione del calore a qualsiasi range di veloità delle ventole.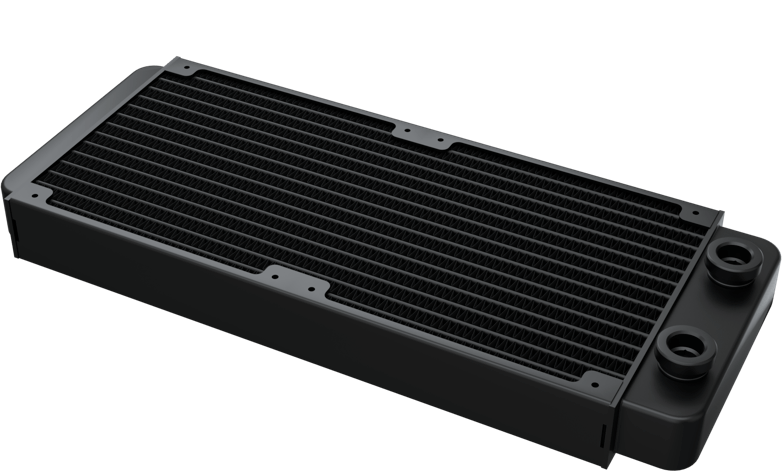 lista componenti:
waterblock cpu e gpu, radiatore da 240mm, 2 ventole da 120mm, combo pompa-serbatoio, tubi, raccordi e liquido di raffreddamento.